Writers, both experienced and new, accept self-doubt as part of the game, but it doesn't have to hinder your success. Here are five tips to help you beat the writing blues and make self-doubt your biggest asset.
1. Recognise that self-doubt in writers is normal
It can be overwhelming to put yourself out there, laying your soul bare to an unknown audience. As Suzy Kassem, American author and poet, says, 'Doubt kills more dreams than failure ever will.'
When starting your career as a writer, you're likely wondering if your skills are up to par for success. The reality is that some experienced writers still struggle regularly with self-doubt. It's normal to feel insecure about the quality of your work, and you shouldn't feel ashamed about it.
You could even try writing about your insecurities. The vulnerable parts of you are what make you human, and an audience enjoys reading work they can relate to.
2. Fight procrastination with a writing routine
As a newbie in the writing world, you may find your largest obstacle when sticking to a writing routine can be procrastination.
Jen Sincero, #1 New York Times bestselling author, says, 'Procrastination is one of the most popular forms of self-sabotage because it's really easy.'
Self-doubt can lead to procrastination, and the less you write, the poorer your basic skills will be. The basics are the building blocks of all writing, and you can't improve your work quality without practising skills like grammar and spelling as part of a routine.
Procrastination can be hard to overcome, but remember that mediocre writing hinders self-confidence, so improving on your basic skills by practising your writing every day will help minimise self-doubt.
3. Learn from your writing mistakes
It's obvious that making mistakes is part of the process of starting a writing career, and certain mistakes may be more serious than others.But no matter the severity of your mistakes, it's essential to acknowledge and learn from them.
One way you can do this is by listening to criticism on your previous work and keeping an eye out for these mistakes in your next piece. Reading and taking notes from other writers' work may also help you recognise flaws in your own writing.
Read more:
4. Befriend other writers
Writing is considered a lonely process, but it need not be. Surrounding yourself with like-minded individuals can make the writing process more fun and inviting. More importantly, spending quality time with fellow inventive minds may inspire you and help you to grow as a writer.
When you start your journey, you may find the one thing you lack is moral support from friends who relate to the struggles of being a freelance writer. Self-doubt becomes increasingly difficult to overcome if you don't have a support system.
If you're not acquainted with any writers in the real world, you can join online group chats or Facebook communities for aspiring writers and artists. This way, you can be part of a positive community of creatives who encourage one another.
5. Attend writing workshops
Writing workshops are a terrific way to harness your talents. You will also become accustomed to receiving constructive criticism, an essential skill for any aspiring writer. An educated opinion on your writing can help you recognise the mistakes you may overlook.
Without objective feedback, you will never know where you need to improve, which heightens the chance of refusals and increases your self-doubt. Writers often hold back because they worry their grammar usage is slightly off base. A workshop can help you overcome these fears.
Knowing what works and what doesn't gives you the confidence to step back from the fear of criticism and let creativity flow.
About The Author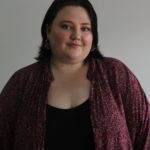 Anne van Coller is a self-proclaimed 'stay-at-home writer' from Pretoria. Her current work focuses on body positivity, complicated family relationships and the struggles of being a starving 21-year-old writer in today's economic climate. She hopes to have her YA romance novel completed and published online soon.