2022 Annual Short Story Competition
Proudly Supporting Emerging South African Literature
The annual SA Writers College Short Story Competition is held to acknowledge excellence in creative writing in the short story form.
The competition is open to any writer residing in South Africa who is unpublished, or has been published fewer than four times.
A little knowledge is a dangerous thing.
A little knowledge is a dangerous thing.
We are delighted to present our finalists in the 2022 SA Writers College Short Story Competition. These thought-provoking, strongly original stories capture the 2022 theme 'A Little Knowledge is a Dangerous Thing'.
A big congratulations to every writer who entered this year. Please re-visit this page on 13 June to see the Winners, Highest Honours, Honours, Honourable Mention and 'More Stories We Loved' lists.
The Top 15 Finalists
'People Like Us' – by Matshediso Radebe
'The Favour' – by Marius Roux
'Water' – by Patricia Jobe
'Her World Was Collapsing Inside of Her' – by Sitha Nkwali
'The Karmic Bookshop' – by Wynona Seabrooke
'The Choice' – by Daniela Beley
'Consequence' – by Claudia Moremohola
'The Interloper' – by Venisa Chinnasamy
'Even Gods Have Ghosts of Their Own' – by Edgar Baloyi
'Read the Fine Print' – by Fiona Ayerst
'The Jab' – by Werner Labuschagne 
'Limp' – by Merle Grace
'Rubicon' – by Jengo Ata
'The Making of a Troll' – by Ross Fleming
'Lithium: An Allegory for Bipolar Disorder' – by Karin Lee
We are thrilled to announce our winners for
the 2022 SA Writers College Short Story Competition.
Honest, fresh, and creative:
each of the winning stories was a
unique interpretation of this year's theme:
'A Little Knowledge is a Dangerous Thing'.
FIRST PLACE:



'People Like Us' – by Matshediso Radebe

RUNNER-UP:



'Rubicon' – by Jengo Ata

THIRD PLACE:



 'The Jab'
– by Werner Labuschagne 

In fourth place is 'Lithium: An Allegory for Bipolar Disorder', written by Karin Lee, and fifth place is awarded to Patricia Jobe for 'Water'.

Congratulations on a magnificent achievement.
Read the judges' comments and enjoy the winning stories below the results' lists.
A big congratulations to our writers who made the honours' rolls.
To every writer who bravely entered, keep writing and keep entering.
These stories narrowly missed inclusion in the top five.
The characters were authentic and memorable. Plotlines were generally plausible, exciting and unpredictable, and the manuscripts were polished.
In no particular order:
'The Favour' – by Marius Roux
'Her World Was Collapsing Inside of Her' – by Sitha Nkwali
'The Karmic Bookshop' – by Wynona Seabrooke
'The Choice' – by Daniela Beley
'Consequence' – by Claudia Moremohola
'The Interloper' – by Venisa Chinnasamy
'Even Gods Have Ghosts of Their Own' – by Edgar Baloyi
'Read the Fine Print' – by Fiona Ayerst
'Limp' – by Merle Grace
'The Making of a Troll' – by Ross Fleming
Good storytelling and enjoyable reading. Some good imagery and description. For the most part, the writing is not forced or contrived, and falls within the literary fiction genre that our competition prefers.
In no particular order:
'Take Your Secrets to the Grave' – by Lynne Moses
'Untitled' – by Runvir Inder
'Six Million Ways to Die' – by Mbonisi P. Ncube
'Teenage Consciousness' – by Likhona Maphanga
'A Stormy Tale' – by Ilani Havenga
'As a Child Does' – by Luke Best
'I'm Running Away From Home' – by Les Morison
'Role Model' – by Shaun 'Dumisani' Nkonyana
'Like Magic' – by Cate Otto
'Samson's Hair & Delilah's Hand' – by Cebo Hadebe
'Insecticide' – by Olamilekan Aleshe-Shittu
'Just Call Me Kate' – by Riette Hugo
'The Power Syndrome' – by Yuven Gounden
Excellent writing showcases attention to detail, and characters and plot that are original, imaginative and bold. Next year we'd like to see these promising authors move up the results ladder.
In no particular order:
'The Bitter Fruit' – by Edmond Myeni
'The Worst-Case' – by Eben Roelofse
'Taxi to P(hell)indaba' – by Siphumelele Mpikeleli
'The Dog and the Moving Car' – by Lehlongonolo Thokoane
'I Forget' – by Chantel van Wyk
'Home' – by Jessica Hayward
'Punch Bowl' – by Sue Reader
'Where We Hung the Moon' – by Charlotte Manda
'Wisdom's Gambit' – by Abraham Swanepoel
'Puddles' – by Mariechen Vermeulen
'Clara and the Pearl' – by Glen Oliver
'Two-Minutes Noodles' – by Musa Gift Masombuka
'One Last Shot' – by Anton van Schalkwyk
'Anya' – by Evelyn Dean
'The Curse that Was Taken with a Pinch of Salt' – by Courtney-Simone van Zyl
'A Maybe Love of My Life' – by Mponeng Mokoena
'Untold Stories Told' – by Therveshree Canniappen
'Crucify' – by Isipho Bakana
'The Weight of Love Is Broken Bones' – by Saroj Parbhoo
'1000 Trials' – by Kiara Naidoo
'Inkanyamba' – by Nicola van Staden
'Hidden in the Open' – by Mapasa Tshifhumulo
'Caricature' – by Megan Bosman
'Departed Are the Days' – by Bonolo Madiba
'A Bullet for Mkhalipi' – by Lerato Mahlangu
'Marked by Fate' – by Georgia O'Hare
'The Boiling Point' – by Useni Khanyile
'The Thing in the Bed' – by Jordan Hance
'The Charlatan' – by Ishara Pillay
'Nadia' – by Clarissa Williams
'Almost a Way Back' – by Ermine Twain Mbolekwa 
'Tablet to Tablet' – by Jacqueline Canning
The judges' ratings and comments for the top three stories
A huge thank you to our judges this year: Keletso Mopai, Alexandra Smith and Taki Scordis.
Judges' comments
Judge comments.

What a special story. I enjoyed the narrative voice and the alternation between first and second person. The story explores addiction, mental health, abuse, and sexuality so well that it left me wanting to read more about the two siblings, their lovers, friendships and their troubling childhood. The writer managed to tackle a lot in a clear and concise writing style, and that's the core of short fiction writing. Well done. Keletso Mopai
Judge comments.

Lovely use of language. What stands out in this story are the wonderfully vivid descriptions and elegant turns of phrase right up to the last lines: 'An orchestra of road-raged honks and blaring sirens soundtracks our brief pause.' There is a stream of consciousness feeling to the way memories and moments flow from July to December. But that structure is questionable – why July to December? What is the significance of that period? Why does the reader need to conceptualise the story within those months. The characters are survivors, and yet they're still able to laugh; their trials are created with memorable imagery etched onto their bodies and the reader's imagination. And yet the story is not so much a story as a tumble of characterisation, compelling, but the writer, who is undoubtedly talented, could develop the story aspect more. There is an admirable balance of light and shadow – these characters are able to see the humour in their situation, and their scars have been remade into something they have chosen: tattoos of their choice. It is because of this underlying empowerment of the characters to not simply be subject to fate, but to have freedom to remake themselves, to rise from their ashes and smile. Alex Smith

Judge comments.

Hints of NK Jemisin here. The POV switches from 1st to 2nd person with purpose. The switches are not always clean, but this is not an easy task to master, and those that do, make a career of this. This author knows these characters inside and out. The story works without Eric, but the sisters are fleshed out beautifully. This is a writer who trusts her reader, and it shows. Taki Scordis
Judges' comments
Judge comments.

The writer is without a doubt talented. The narration was engaging and the word choices were excellent. The story moved without hurdles and was very well written. The ending was an unexpected one, and I was not fully satisfied by it. Perhaps because there was no clear setting or period that would make sense of it and as to why it ended like that. The premise wasn't fully explored; it's as if some important details were omitted. Maybe the story would have worked better in a longer format. This doesn't take anything away from the writer's storytelling gift. Bravo. Keletso Mopai
Judge comments.

Great introduction to the character who adds salt even to well-salted food in the opening paragraphs. While the other stories have grappled with psychology, this story is more plot-driven. However, one almost doesn't buy the choice made by Baba Masaga. Where it ends though, feels like the first turning point in a longer, more complex story. The author leads the reader to a point of life-changing betrayal for the young boy in the story, but then the story ends. And this feels like just the beginning [like the backstory of a fantastic Marvel villain or… ]. Lots of potential here; this could be developed in interesting directions with a longer word count. Alex Smith

Judge comments.

Story follows a cohesive plot line with a dark twist. Setting plays a big factor in this story, and although the narrator needs more work, this story works by keeping the reader invested with clever characters and a thrilling narrative. This is a writer with a lot of talent. Taki Scordis
Judges' comments
Judge comments.

An easily told story that anyone could relate to. I feel the writer did great in their character choice too. The vaccination division in society is an everyday issue since the Covid 19 pandemic began and the misinformation spread all over social media is always troubling. I love that the mother's anxiety was carefully explored and not shunned or neglected. A relatable story stunningly written. Keletso Mopai
Judge comments.

What is so lovely here is the way it gives the reader such a tender insight into this aged lady, this mother's real fear and her son's genuine wish to do what is best for her. It is a strange time they are living through, and it creates unexpected stress in their relationship. It is a vivid screenshot of the vaccine debate and how it played out in people's relationships in strange ways. But beyond the Jab, it is also a poignant investigation of family dynamics, the sense of duty we feel, and how children and parents negotiate the bizarre obstacles life throws at them in order, hopefully, to keep their relationships intact. A strong story, but a very abrupt ending. Alex Smith

Judge comments.

A relevant story given the pandemic, but the theme needs to be outlined better. Motivation for the mother needs to be portrayed more clearly as the plot is left open-ended. Taki Scordis
PRIZES:
First Prize: R10 000.00 and publication in an anthology of winning stories
Second Prize: R 5 000.00 and publication in an anthology of winning stories
Third Prize: R 2 500.00

The top three winners will receive editorial comments on their submitted works.
A little knowledge is a dangerous thing.
Longlist Announced:
23 May 2022
Winners Announced:
13 June 2022
COMPETITION RULES:
We aim to support beginner writers. We only accept stories from writers who have never been published, or who have been published fewer than four times in any genre. This includes fiction and non-fiction, in any publication (for payment or otherwise). Journalists, copywriters or web writers must please not enter. People who made a living from writing at any point in their life (e.g. decades earlier) are also not eligible for entry. We make an exception for unpaid articles for community or work newsletters or blogs where the circulation is under 1000.
All submissions and enquiries can be sent to Nichola Meyer: Nichola@sawriterscollege.co.za
All submissions must follow the formatting requirements set out in the section following the competition rules.
The competition is open to anyone living in South Africa aged 16 and over.
Entrants must submit a story of maximum word count: 2000 words. Any entries exceeding the word count by 50 words will not be considered.
Writers can interpret and represent the theme in any way they choose. Each story must include the phrase 'A little knowledge is a dangerous thing' somewhere in the story. Writers must produce their own title.
Only one story per entrant is allowed.
We only accept entries written in English.
The competition closes at midnight on 30 April 2022. The longlist will be published by 23 May, and the winners announced and displayed on our website on Monday 13 June 2022.
Prizewinners will be notified via email as well as on our web site; please ensure you supply a valid email address with your entry.
Prize money will be paid via electronic transfer.
Stories must not have been previously published. Entrants must own the copyright to the story submitted.
Writers retain copyright, but give permission for their work to be published on our website and in an anthology.
The judges' decision is final; no disputes will be entered into.
If your entry has not been acknowledged within three working days, please contact us as your email may have got lost in transit.
SA Writers College reserves the right to extend the competition deadline or cancel the competition should the entries not be of publishable quality or up to the required standard.
ENTRY FORMAT REQUIREMENTS:
Only e-mail submissions are acceptable. Stories must be copied and pasted into the body of the email, AND sent as a Word document attachment. Mark your entry clearly with the subject line: SAWC Annual Short Story Competition.
Each story must have a unique title. Do not use the theme as your title.
Your email must state the title of your story, as well as your name. E.g. 'Once Upon a Time' – by John Smith
Your email must include the declaration: 'I declare that I have been published in a mainstream print or online publication fewer than four times.'
State your word count in your email.
Do not include your name on any page of your story. All entries will be judged blind.
Use a font such as Arial or Times New Roman, size 12 or more. Use 1.5 or double spacing between lines. We prefer a clear line between paragraphs rather than indenting.
Make sure your story has been edited and polished according to tips and guidelines provided on our college site under "Writing Resources", or on our webzine. Read these:
The Basics of Creative Writing Course
A rigorous training for both beginners and seasoned writers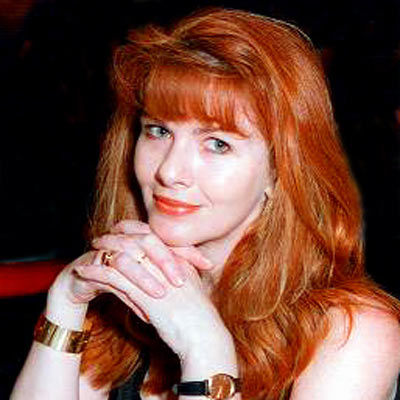 Fiona Ingram
Fiona Ingram [BA Hons (Natal), MA (Wits)] is a multi-award winning author of adult and children's fiction. She has written eight historical romances (published by USA publisher Bublish), including Married at Midnight, The Wayward Miss Wainwright and Lord Blackwood's Valentine Ball.
 
Her interest in myths and legends, ancient history and travel led to her writing the multi-award winning The Secret of the Sacred Scarab. This is the first instalment of her children's adventure series, Chronicles of the Stone. Fiona has now completed Book Four in the series. Through her novels, she takes youngsters all over the world on amazing adventures. 
She is also an animal rights advocate and writes animal rescue stories.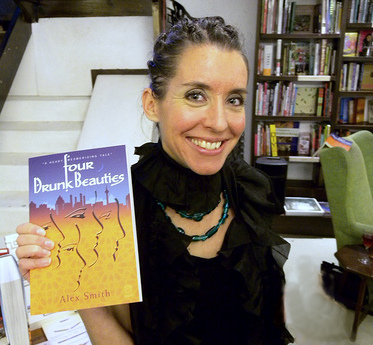 Alex Smith

Alex Smith is the award-winning author of five novels: Algeria's Way, Drinking from the Dragon's Well, Four Drunk Beauties, Devilskein & Dearlove (published by Random House/Umuzi) and Agency Blue (published by Tafelberg). 
Her work has received widespread acclaim. Drinking from the Dragon's Well was longlisted for the Sunday Times Alan Paton Award and Devilskein & Dearlove was nominated for the 2015 CILIP Carnegie Medal in the UK. Agency Blue won a Sanlam Youth Literature Award, while Four Drunk Beauties won the Nielsen Booksellers' Choice Award.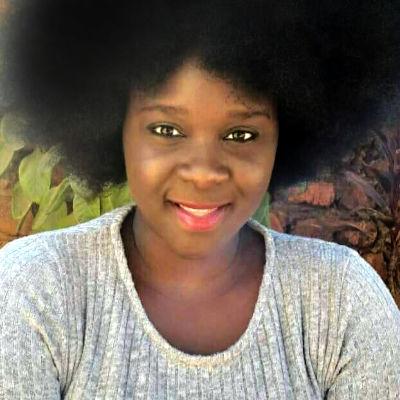 Keletso Mopai

Keletso Mopai is the author of the acclaimed short story collection If You Keep Digging published in 2019 by Blackbird Books. Her work is featured in numerous journals including The Johannesburg Review of Books, Catapult, Imbiza Journal, Lolwe, Kaleidoscope Magazine, Brittle Paper, Fresh.Ink, Ake Review, The Temz Review, and in anthologies such as Joburg Noir. Mopai was named as one of the 2020 Mail & Guardian's Top 200 Young South Africans. She studied geology and chemistry and has an honors degree in the former. She's currently pursuing a Masters degree in Creative Writing at the University of Cape Town.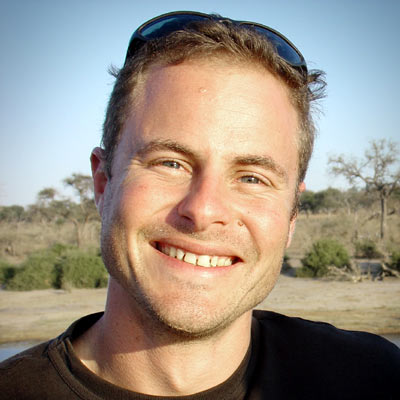 Andrew Salomon
Andrew Salomon is an award-winning author. His debut novel Tokoloshe Song was shortlisted for the Terry Pratchett First Novel Award.
Additionally, his short fiction has been shortlisted for the Commonwealth Short Story Prize. He has also received the PEN Literary Award for African Fiction and the Short.Sharp.Stories Award.
Andrew is the author of the young adult thrillers The Chrysalis and Wonderbear. His latest novel is the dark fantasy thriller The Equilibrist. He completed an MA at the Institute for Archaeology at University College London. Some of his most memorable experiences have been at rock painting and engraving sites in subterranean caves and shelters across the world. These often find their way into his fiction.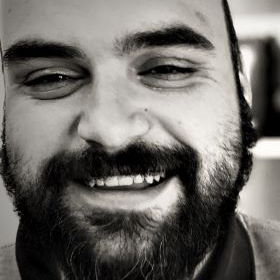 Taki Scordis

Taki Scordis is the winner of the 2020 short story competition and has been shortlisted three times. He has written four novels, has an MA in Creative Writing (Wits) and is currently completing his PhD in English studies (UP). He currently works in the English department at Unisa.
The Literary Short and Flash Fiction Course
Learn how to write winning short stories
Download our Free Anthologies
You can download our free anthologies by clicking on the covers below. We showcase the winning stories from the past ten years (2008-2017).
(1.7MB)
We will publish Vol.3 in 2022
The Write a Novel Course
Write your novel with one-to-one guidance from an award-winning author.
Past Winners of the SA Writers College Short Story Competition
We would like to acknowledge the past winners of our Short Story Competitions.
2022
First Place: by

Runner-up: by

Third place: by

2020
First Place: 'The Moot Mulatto' by Taki Scordis
Runner-up: 'Misstep' by Stephen Harrison
Third place: 'Unfinished Business' by Jessica Spyker
2019
First Place: 'Tulbagh By Gaslight' by S.F. Ratcliffe
Runner-up: 'Sit Down; You're Brown' by Javi Reddy
Third place: 'Record Cards' by Merle Grace
2018
First Place: 'There's an App for That' by Simon F. Ratcliffe
Runner-up: 'Hero's Brush With Mutiny' by Amelia Warren
Third place: 'Mother Knows' by Hendri Rhodes
2017
First Place: 'Frankie' by Heinrich van der Walt
Runner-up: 'The Teen Factor' by Janice Gardiner-Atkinson
Third place: 'King of the Road' by Carina Maré
2016
First Place: 'My Mother Takes One Look at Me and Gives Me Away' by Bruce McKenzie
Runner-up: 'And the Meek' by Matthew Child
Third place: 'The High Road Less Travelled' by Les Hellmann
2015
First Place: 'An Anniversary, Shaded' by Duncan Aird
Runner-up: 'Rembrandt' by Ian Sutherland
Third place: 'The Exchange' by Natanja Greeff
2014
First Place (Literary Fiction): 'That Night' by Melita Vurden
First Place (Popular Fiction): 'The First Time' by Mike Forde
Runner-up (Literary Fiction): 'Death and Sandwiches' by Gina Kukard
Runner-up (Popular Fiction): 'On the Way Home' by Natisha Parsons
2013
First Place: 'Food for Thought' by Carla Lever
Runner-up: 'Wholesale' by Liam Kruger
Third place: 'Sleeping Dogs' by Eleanor Talbot
2012
First Place: 'Go' by Aname van Zyl
Runner-up: 'Tune in Again Next Week' by Carla Lever 
Third place: 'A Gambling Man' by B. L. Calder
2011
First Place: 'The Tokoloshe' by Hannah Green
Runner-up: 'Watching Sunsets we Never See' by Shelley Blignaut
Joint Third place: 'Final Disposition' by Jessica Liebenberg
2010
First Place: 'Line of Sight' by Arthur Bacchus
Runner-up: 'Board and Lodging' by William Oosthuizen
Third place: 'The Colours of Choice' by Ann Kern
2009
First Place: 'Martin Mandel's Parabola' by Ashley Symes
Runner-up: 'Pieces of Peony-Painted Teacups' by Shelley Blignaut
Third place: 'A New Life' by Grant Griffiths
2008
First Place: 'Waitin' For Fuzzy' by Ross Ian Fleming
Runner-up: 'Writer's Block' by Widaad Munga
Third place: 'The Yellow Coat'  by Katja Abbott