Coaching the Writer Within
Coaching the Writer Within Course
Get Unstuck and Start Writing Now
Unlock your full creative potential as a writer through personal coaching and writing feedback
The Coaching the Writer Within Course is for those who have a passionate desire to write. You know that if you don't sit down and write, you'll lose something of incredible value. While you know all this, you still don't do it. Or if you do, you find the flow of words slowing to a trickle and eventually drying up completely.   
So, what's the problem? 
The problem is simply that your mind is playing tricks on you and telling you all sorts of scary stories about what will happen if you actually take yourself seriously as a writer. What if my writing's not good enough? What if I really suck at this? What if I have a day job and there's no time to spend writing? Or what if I can't afford it?
The mind's terrible tales are endless and overwhelming. Even well-known and successful authors are plagued by self-doubt. But they don't give up; they dive even deeper into themselves to unearth the roots of inspiration.  
And that's what we'll be doing on this course. You'll learn to sidestep all those lovely excuses that stop you from writing and gain access to the deeper source of creativity.
Do this course if you are:
feeling stuck, blocked or uninspired
tired of giving up and you need an accountability partner to help you stay focused on your goals  
curious about the kind of writing you might be good at and want a supportive and creative space in which to explore new ideas and different voices 
wanting to strengthen your connection with your creative source so that you can turn on the inspiration at will
A Step-By-Step Process to Work Through Your Writing Blocks and Unleash Your Creativity
The Course That Makes It Easy to Get Writing
This seven-module course provides coaching by a professional life coach and award-winning author who understands first-hand many of the difficulties of the writing life.
Each session offers a specific coaching insight or process, as well as an invitation to submit a page or two of your own writing for coaching feedback. This enables you to process your personal coaching insights through actual words on the page and to make real progress towards your writing goals. It's also a great way to try out different writing styles and voices without having to worry about the quality of your writing. The coaching space is one of exploration and play rather than outcomes and performance.
'Russel is an excellent tutor for this course. He is perceptive and non-judgmental, but doesn't hesitate to gently challenge you when needed. His experience of writing and of being a writer combine to offer invaluable insight into the writing life.'
Yvonne Erasmus, Coaching the Writer Within Course
Start your course at any time – applications open all year round.
Other currencies will be converted at time of invoice
The assignments vary in length.
These modules include around 150 pages of course notes.
Work at your own pace – up to a maximum of seven months.
Working with an individual tutor means you can start the course at any time.
Basic writing skills are essential. Computer skills, e-mail and Internet access required.
No previous tertiary qualification required.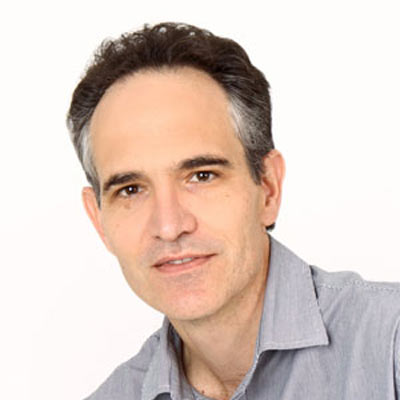 Russel Brownlee is a writer and professional life coach.

After completing his Master's in Creative Writing, Russel published his first novel, Garden of the Plagues. It won the Olive Schreiner Award for Debut Fiction and was shortlisted for the country's premier writing prize, The Sunday Times Literary Award.

Russel then started pursuing a second great passion – personal development and self-actualisation – and became a life coach and hypnotherapist. His inspirational non-fiction book The Discovery of Causeless Joy: How to be happy no matter what happens is available on Amazon.

This course brings together the themes of writing and personal transformation in a way that supports and encourages people in meeting the challenges that go with the creative life. 
What is Creativity Coaching?

Introduction
How creativity coaching works
Your coach
What to expect
 
Who are you?
What are you writing?
What are your creative goals and ambitions?
Are you super-confident?
Out of the mind and into the body (The Mindfulness Technique Part 1)
Defeating the blank page monster
Free writing
Restoring mental flow through free writing
Restoring energy flow through free writing
How to do free writing
The magic formula for beating the blank page monster
The writer's initiation
Tasks 
The Optimal Writing State
The true source of inspiration
The Mindfulness Technique Part 2
The science of inspiration
The Instant Inspiration Technique
Using Centering and Instant Inspiration in practice
Dealing with dark emotions
Tasks
Hearing the Call
Supporting the Call
Tasks
Uncovering your blocks – continued
Two kinds of blocks
Working with limiting beliefs
Working with limiting situations
Your own blocks – limiting beliefs or limiting situations?
Living with difficult choices
Tasks
The Hero's Journey in storytelling
Your own Hero's Journey
Your blocks as dramatic elements on your personal journey
Taking the next step
Tasks
The road we've travelled
Checking in with your writing goals
Creating new goals
The yin and yang of writing
Linda
Coaching the Writer Within Course

Completing the course was such an eye-opening and beautiful journey. It exceeded my expectations. Russel was an insightful and wise tutor, which definitely came across in the feedback he gave.
Allan Spear
Coaching the Writer Within Course

I found the course challenging, well-structured and packed with useful and relevant information that was usable. As for Russel himself as a tutor, I found him to always challenge me as a writer and not just comment 'good job' or 'well done' but also interrogate what I had written and give suggestions that improved me as a writer. His exercises are valuable and anyone doing the training would greatly benefit from doing them. Awesome tutor and service as usual from The Writers College.
Brenda Ilbury​
Coaching the Writer Within Course

Challenging in the most positive way. Although it's never comfortable to look at why and how we self-sabotage, it wasn't nearly as daunting as I imagined and certainly provided me with insight and tools to overcome some of the difficulties I encounter. Russel is really empathic and intuitive and shares his knowledge and experience very willingly in a realistic and helpful way that certainly encouraged me to start working toward overcoming some of my challenges.
Lindsey Sanderson
Coaching the Writer Within Course

From having been totally stuck with my writing before starting this course, I have now started writing again and feel very inspired. I loved the way the course was set out and it was easy and exciting to work through. The experience with my tutor Russel was really rewarding. I loved his approach and his encouragement to dig into my soul. The personal feedback was great and I enjoyed receiving the audio responses to my submissions. His replies were very prompt and helpful. The course was very inspiring.
Get These Additional Benefits
Risk-Free 100% Money-Back Guarantee
We are so confident that you will love your course that if you're not 100% satisfied with the quality of our training, simply ask for a refund within 30 days.
Complete the Application Form to Enrol on the Coaching the Writer Within Course
You will receive an approval email and invoice within one working day.
*If the application form doesn't submit, please contact admin and we'll assist you.
Questions? We've Got Answers
'From having been totally stuck with my writing before starting this course, I have now started writing again and feel very inspired. The experience with my tutor Russel was really rewarding. I loved his approach and his encouragement to dig into my soul. The course was very inspiring.'
Lindsey Sanderson, Coaching the Writer Within Course
We would love to help you choose the best course for you. Tell us what style of writing you want to develop and we'll give you some options.