Crippling self-doubt can keep writers from achieving their goals and becoming the best writer they can be. The good news? It's totally normal!
By WILLEMIEN JANSEN
Is there anything as daunting as a blank page? I had a great idea that I was really excited about, but when it came to actually writing, I had no idea where to start. Suddenly, I doubted my entire existence. I felt like a fraud. Fear gripped my chest and the nagging voice in my head became louder and louder, eventually screaming, I am not good enough! I am going to fail!
Even expert writers doubt themselves
I took a deep breath, knowing that I wasn't alone. If you doubt your writing abilities, you are in good company. Even the most famous and successful writers doubt themselves. Stephen King says writing is 'a difficult, lonely job; it's like crossing the Atlantic Ocean in a bathtub. There's plenty of opportunity for self-doubt.'
Why so much self-doubt?
Dana Shavin explores the forces that drive self-doubt. According to Shavin, 'The high rate of rejection most writers experience on their way to publication is a major perpetrator.' Being rejected countless times will make any writer doubt their own abilities and worth.
Getting harsh feedback from an editor makes my palms sweat, and I feel like a total failure. I take the time I need to process my feelings and then try to view the feedback in an objective light as a way of improving myself.
Keep writing despite your doubts
In her article How To Achieve Your Writing Goals, Nichola Meyer explains that it is staying power that makes you a successful writer. She says that 'All writers have secret niggling doubts about anything from their plotlines to their writing ability.' Meyer explains that the trick is not to let your doubts derail your writing. She suggests that you come up with a 'plan of action' for when doubts set in.
When I freeze up in front of my keyboard, I like to take a break to clear my head. Walking my dogs or reading good feedback from my tutor helps me create space to be more productive and motivated.
Rozelle Sunkel gives five tips to stay motivated. 'You need to take action. If you're going to wait for inspiration to hit, you're going to wait forever,' says Sunkel.
When I am plagued by self-doubt and lack of motivation, I create a writing schedule for myself. I carve out time to sit down and write. I don't worry about whether it is good or not; I just write. Sometimes I read my writing and decide that everything is trash, but often there are some nuggets I can use.
When in doubt, write!
Fellow Writers College writer David Whitaker says, 'At the back of my mind, the thought rattles slowly around – Perhaps if I get some recognition, some validation, I'll stop doubting myself so. But I suspect the doubht will always be there, even if I did get the recognition.'
Most writers are plagued with self-doubt, so it's important to remember that you are not alone. Knowing yourself, keeping on writing and staying motivated will help you overcome doubt. You can become the successful writer you are meant to be!
About The Author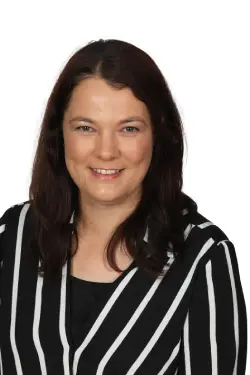 Willemien Jansen is a copy and content editor for the Health Systems Trust. She previously worked as a publisher of nursing and medical textbooks.
She has a keen interest in creating awareness around various issues in the field of health care, including HIV/AIDS, TB, women's health and mental health. She will complete her honours degree in Health and Community Psychology in 2023.