By Rose-Anne Turner
Travel Writing has always been romanticised – a dream job for many. Just imagine getting paid to travel the world and write about it? While such jobs do exist, the reality is that this is not the case for most travel writers.
A decade or two ago, every budding travel writer aspired to work for award-winning travel publications such as Condé Nast Travel, Wanderlust, or National Geographic as a staff or in-house writer, being sent off on fantastic assignments across the globe. Or they dreamed of working for everyone's go-to travel guide books such as Lonely Planet or Rough Guides – heading off the beaten track, testing the waters of undiscovered places for other travellers.
Most travellers have smartphones now, so where does that leave an aspiring travel writer? Are travel magazines and guide books still the go-to research tool for travellers? Well, yes and no.
Like many professions, travel writing has had to adapt to the times and deal with new competition. It's far cheaper to publish a blog post than print a quality glossy magazine, meaning anyone who fancies themselves as a travel writer can write a blog and call themselves a 'published writer'.
But while there may be a plethora of travel content out there online, how much of it can be considered quality content? Are printed travel publications and guide books dying out?
In some ways, traditional travel guides and glossy publications have died out. The outstanding ones, though, have adapted and survived the transition. The way in which travellers research before a trip has changed, with travel websites, blogs and social media now being the go-to places to search before a trip. No longer do you see backpackers carrying Lonely Planet Guides around in limited backpack space. Instead, they pop out their phones and check out TripAdvisor and Google Reviews. There's no longer a need for the fold-out map in the guidebook with Google Maps at your fingertips.
The die-hard publications have survived by adapting to their audience. Glossy magazines now have e-zine versions with paid subscriptions, hooking their audience with newsletters, blogs and enticing social media posts.
So does this mean there's no hope for an aspiring travel writer? Most certainly not. Travel writing is very much alive. However, the trend with travel writing has changed from 'facts, figures and logistics' to 'inspirational and FOMO articles'. A traveller can easily find out how to get to their destination, book accommodation online, read reviews on TripAdvisor, or Google Reviews and check the entry requirements to a country on embassy or tourist info pages.
Instead, travel magazines now lean towards articles that inspire the reader to travel to a destination. They create a sense of FOMO (fear of missing out). They speak of experiences, adventure, culture, food, and people. These stories then lead the reader to use tools such as flight and accommodation booking apps and review sites to turn the inspiring story into their own reality and book a trip.
Back in the day of traditional guide books, travellers would take suggested itineraries literally, and you would see backpackers all clutching their same Rough Guide or Lonely Planet, staying in the same hostel and snacking at the same street food cart – because that's what the guide book told them to do.
From a personal experience, I saw this when walking the Camino de Santiago – an 800km journey across northern Spain. John Brierley's Guide to the Camino suggests breaking the journey up into specific 'stages' of between 20 and 35km per day. I'd see pilgrims walking with their guidebooks in hand and stopping exactly where the author suggested for the night. I soon discovered that by stopping in a village just before or just after the 'recommended stage stop', I would have the best choice of albergues (pilgrim hostels) and at better rates too. While walking, I wondered if Mr Brierley realised just how much influence he has had, not only on the pilgrims walking the journey but also on the businesses he recommends.
What are your options workwise if you want to be a travel writer?
In-house jobs for both magazines and e-zines do still exist. But you'll need to have experience behind you for these.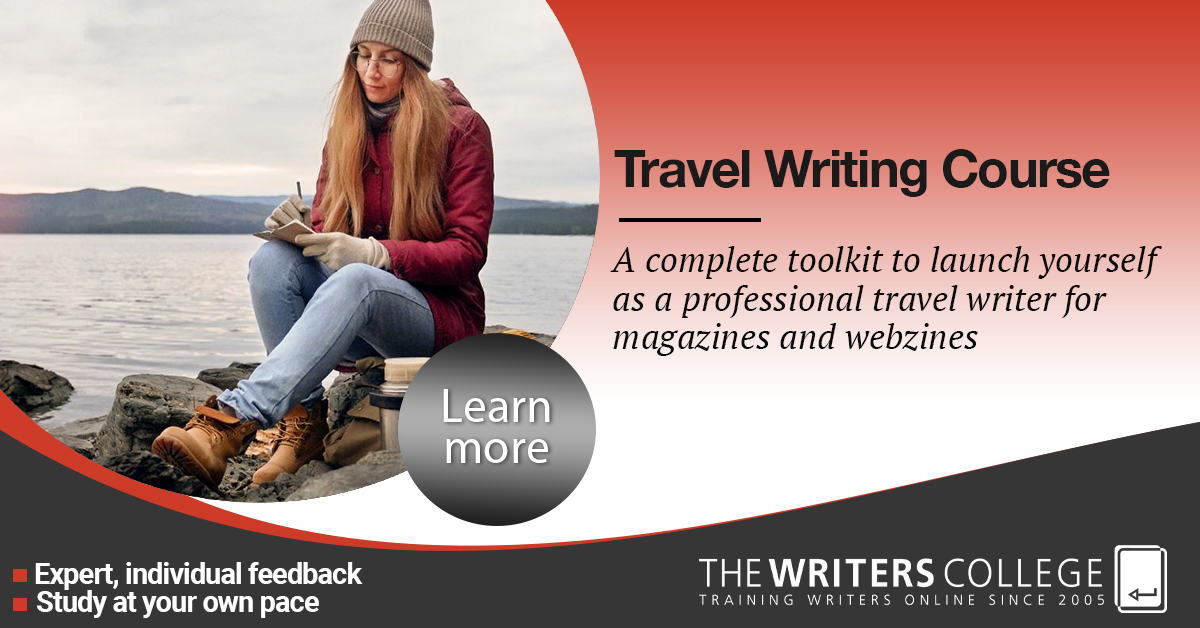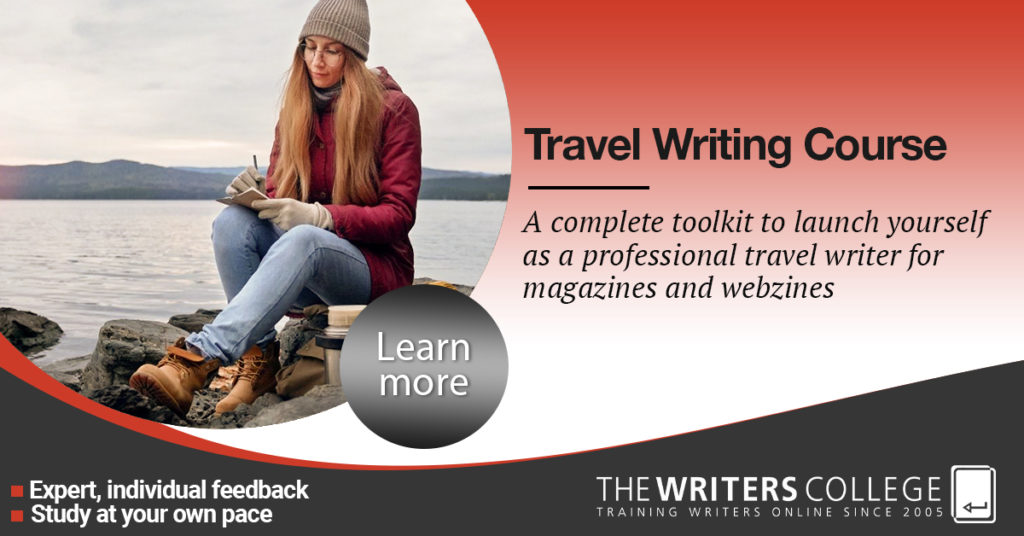 The reality is that most travel writers work as freelancers. In this case, you'll have options on how to get stories published:
Decide to go on a trip. Let editors know where you are going and ask them if they'd be interested in a story on your return. (You'd most likely first need to have a relationship with the editor for this approach). If the answer is yes, you'd need to ask what angle they're after: family holiday, adventure, a foodie angle, perhaps they want a story on spa and wellness experiences. With this in mind, you can approach several publications before a trip – taking on a different story angle for each.

If you're armed with guaranteed commissioned stories, it's also easier to approach local tourism associations, accommodation, activities and restaurants to let them know you'll be writing for a particular publication and would they be prepared to sponsor your accommodation or tour for inclusion in the article. This is not easy to do until you have established a reputation as a writer. You'd need written confirmation from the editor that you're writing for them – hotels are used to chancers looking for freebies.
If you're new in the game, you'd need to pay for your own trip and approach this in reverse. Do your trip with certain publications in mind. Then, write the stories and send them to editors as pitches and hope for the best. Again, you can use the same trip to generate many stories, adapted to the different publications.
You can start your own blog and publish as many posts as you like – being both writer and editor. But of course, you won't be paid for this, so blog posts need to generate money through affiliate links and paid adverts. You'll first need to get a strong following, however, producing quality content before companies will pay to advertise on your site. Accommodation booking sites, travel insurance, airlines and other products offer affiliate links to use on sites, and you can make a small percentage of sales when someone books, for example, accommodation on Booking.com via the link from your site.
Become an area expert. Use your blog as a platform to display your knowledge and become the 'go-to' person for anyone wanting an article written on a certain location. While you may not be travelling (if your area of expertise is your home town), your stories are still written for travellers.
From a personal experience, I have tried most of the above, working as both a freelance writer as well as a full-time in-house feature writer.
I completed the Travel Writing Course at The Writers College in 2008, and soon afterwards, I was published, thanks to a solid course with constructive feedback from the tutors.
Initially, I wrote for GoTravel24 (at the time, part of the Media24) and then reached out to several publications for writing stories on Cape Town, the Overberg and the Garden Route, locations that I knew well. From 2008 to 2010, while living in South Africa, I wrote articles for Explore Africa, Overberg Info, The Holland Herald (KLM's inflight magazine) and Air Korea's inflight magazine.
In 2011 I moved to Thailand, to the island of Koh Samui, and soon after I approached The Samui Gazette to write a column about ex-pat life on the island. A year later, I became a full-time feature writer for The Siam Map Co, with their glossy Samui Holiday Magazine and the Wining & Dining Guide. My days were spent visiting 5-star resorts, interviewing chefs, having spa treatments and writing about tourist attractions – living the travel writer's dream.
I soon became an area expert for Koh Samui and wrote articles about the island for both Thai Airways and Bangkok Airways inflight magazines. I wrote for Travel Ideas and The Villa Guide, staying at luxury villas to review them for the guide, and become the Samui correspondent for Travelfish – South East Asia's biggest online travel guide – focusing on backpacking, flash-packing and midrange travel.
I recently moved to Portugal, and while I own my own business, I still freelance on the side. It will take a while to become an area expert in a new location – but I've been published in Portugal Living Magazine – a publication for English speakers living in and visiting Portugal.
Freelancing is not easy, but if you find your niche, and network well, it's possible to make a living doing what you love. The trick is to not give up – you can work full time as a travel writer, either freelancing or as a staff writer.
Inspired to become a travel writer? Join our Travel Writing Course
Do you prefer the idea of being a travel blogger? Join our Writing Articles for Websites and Blogs Course