The Short Story Writing for Magazines Course
Short Story Writing for Magazines Course
Learn How to Write Short Stories that Sell
All the basics of short story writing in one course
Have you ever closed a magazine after reading a story and thought: I wish I could write like that? The Short Story Writing for Magazines Course shows you how.
This course is aimed at you: someone who enjoys reading light fiction and who has always known they have stories inside them, just waiting to be written. 
Writing is fun. Whether you write romance, murder, horror or sci-fi, the feeling of accomplishment when you type 'The End' is the best! 
The Short Story Writing For Magazines Course
Gives You...
Master the Skill of Writing Short Stories
A short story writer's how-to guide
Write eight short stories on the course and receive feedback on each of them from your tutor, an award-winning writer.
During the course, you'll focus on different aspects of short story writing as you work through the exercises.
On this course, you will learn how to:
create believable characters and realistic dialogue
plot your stories and avoid clichés
adapt to the style of your target publication
craft a cover letter and present your work to magazine editors
understand the life of a working writer

By the end, you'll have everything you need to start  submitting stories for publication.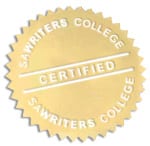 'I learnt so much from my course and Ginny was so helpful, insightful and supportive! Amazing! I have been lucky to learn from her. Great experience.'
Eva Tadevosyan, Writing Short Stories for Magazines Course
Start your course at any time – applications open all year round.
The assignments vary in length.
These modules cover around 200 pages of course notes.
Work at your own pace – up to a maximum of 12 months.
Working with an individual tutor means you can start the course at any time.
Basic writing skills are essential. Computer skills, e-mail and Internet access required.
No previous tertiary qualification required.
Our Graduate Students'
Successes
We are proud of our graduates who have achieved success. Here are a few among dozens of our creative writing success stories.
Martin Steyn
Martin Steyn completed the Write a Novel Course. He had his first novel, 'Donkerspoor' ('Dark Traces'), published by Lapa in 2014. The book was an instant success and bestseller, and had to be re-printed. His second book, 'Skuldig' ('Guilty'), received even greater acclaim. Since then, he has written two more novels.
Gareth Ward
Gareth Ward's novel that he worked on during the course went on to win multiple awards. 'The Traitor and the Thief', a rip-roaring young adult steampunk adventure, won the 2016 Storylines Tessa Duder Award, the 2018 Sir Julius Vogel Award for Best Youth Novel, a 2018 Storylines Notable Book Award, and was a finalist in two categories at The New Zealand Book Awards for Children and Young Adults. Gareth has this to say about studying with The Writers College: 'Hand on heart, there is no way I would have been published without Alex's guidance.'
Trish Nicholson
Trish Nicholson, a former Short Story Course graduate, keeps notching up successes on the writing front. Trish won first prize in the Flash500 competition, with four stories shortlisted during that year. She won first prize in the 'shorter story' at the Winchester Writers' Conference in the UK, as well as runner-up in the 'short story' category. Two of her stories were commended in the South Island Writers' Association competition. A finalist in both the H.E. Bates Short Story Competition and the Neil Gunn Writing Competition, Trish is one of our most successful creative writing graduates yet.
Suzanne Maine
Suzanne Main completed the Basics of Creative Writing Course. Her children's novel, 'How I Alienated my Grandma', won the 2014 Storylines Tom Fitzgibbon Award.
Andy Evans
Andy Evans completed the Basics of Creative Writing Course and the Literary Short and Flash Fiction Course. He had his first short story, 'The Wooden Hills', published in 'Takahē' magazine. He placed third in the NZ Writers College Short Story Competition with his story 'Gravity'.
Taemumu Richardson
Taemumu Richardson was shortlisted in the Writers' Forum Short Story Competition. This is a big achievement as this competition draws a huge number of entries globally. She was also shortlisted for the Flash500 flash fiction competition, longlisted in the NZ Writers College Short Story Competition and received an honourable mention in the L. Ron Hubbard Writers of the Future contest. Tae had a story published in the literary magazine 'Takahē'.
Megan Frith
Megan Frith completed our Short Story Course and our Novel Writing Course. Her short story 'Scars' came first in the 2014 Page & Blackmore Short Story Competition. She went on to place third in the 2015 Page & Blackmore Short Story Competition for her short story titled 'Till Death'. Recently, two of her stories were published in 'Horizons 2', an anthology compiled by the Top of the South branch of the NZ Society of Authors.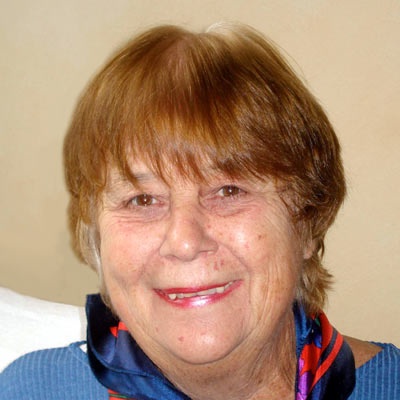 Ginny Swart has sold well over 700 short stories to women's magazines all over the world. On any day of any month, she has at least 30 stories on editors' desks. Her more serious work has appeared in literary publications in America, South Africa, Canada, New Zealand and on the Web. She is also the author of three romance novels (Ulverscroft Press UK), a book of short stories (lulu.com) and a book for teenagers, Nosipho and the King of Bones (Macmillan Boleswa SA). In 2003, Ginny won the esteemed Real Writers' Prize in the UK, her winning entry selected from 4,000 entrants. 
How to sell your story to a magazine
How much you can expect to earn from writing short stories
Writing for a specific market
Studying your market
Knowing your readers
Studying the house style of the target magazine
Writing Exercise: Write a warm-up short story of 1,500 words in response to a given prompt.
Different ways to introduce your characters and make them believable
The importance of the 'back story'
Making use of all the senses
Creating a three-dimensional character
The importance of the right name
Writing Exercise Part One: Write a 100-word 'back story' about one of your characters. 
Writing Exercise Part Two: Write a 150-word dialogue between your two characters.
Writing Exercise Part Three: Complete the story (1,500 words) for feedback from your tutor.
Writing believable dialogue
Starting your story with dialogue
Keeping conversation sounding natural and up to date
The use of 'said'
Using slang and dialect effectively
How to convey thoughts
Using silence as part of the dialogue
Writing Exercise: Write a 1,500-word short story driven by dialogue for feedback from your tutor.
How different points of view can shape and alter a story
First-person and third-person writing
How writing in the first person affects your story
One event = six points of view!
Writing Exercise: Read one girl's account of something that happened in the office. Rewrite this as seen through the eyes of two of the other people concerned. Complete the story (1,500 words) for feedback from your tutor.
How to convey thoughts
What is a plot?
Classic plot patterns (as used in popular stories)
Avoiding clichéd plots
The twist in the tale
Finding ideas
Writing Exercise: Write a ten-sentence plot synopsis, choosing a character and a situation from the list provided. Complete the story (1,500 words) for feedback from your tutor.
Setting and Story Structure
The definition of structure in a story
Structural devices to add interest
Writing style: Using metaphors for maximum impact
How settings can define your story – or not
Writing Exercise: Write a 1,500-word short story from a choice of prompts, concentrating on setting and style, for feedback from your tutor.
Keeping it clean
The importance of word count
Lean and mean is good
How to cut for maximum impact
Tying up the ends
Writing Exercise: Read a 360-word excerpt from a story and edit it down to 230 words without losing any of the important features. Write a 1,500-word short story for feedback from your tutor.
Submitting Your Story for Publication
Presenting your story
Writing a cover letter to the editor
Things to remember when submitting
Keeping track of your submissions
Final checklist
Writing Exercise: Write a 1,500-word short story of any genre aimed at a selected target magazine. Include a cover letter to the editor. This final assignment will also be marked by an outside moderator.
This course offers an advanced course option
James Nevin
Short Story Writing for Magazines Course

I loved the course! I found it informative, fun and inspiring. My writing has benefited from it immensely. It taught me to love short stories and to realise the power of less is more. It taught me how to enjoy my writing and how to get my stories published. It has given me the confidence to continue writing and has developed my love for literary art. Ginny is an excellent tutor and writing mentor. She managed to give very prompt feedback on my work, without jeopardising the excellent quality of her critiques. She is very well-informed and her feedback was superb, with detailed and clear explanations. She always showed ways that my story could be excellent, especially when I wasn't feeling confident about my work. She inspired me to write to the best of my ability and made me realise that it is very possible to fulfil my dreams of being a published writer. She has encouraged me to pursue my favourite genres – sci-fi and fantasy, whilst challenging me to write in different genres as well. Her manner was always friendly and professional, and I felt that I could approach her to discuss any problem at any time. My experience with The Writers College was smooth, comfortable and highly enjoyable. I finally feel like a real writer!
Edna Hutchings
Short Story Writing for Magazines Course

I very much enjoyed this course. It was relevant to my aims and just what I needed to give me the discipline of a structured writing timetable. I was grateful for the flexibility as well. Ginny was a very helpful and encouraging tutor. I was amazed at how quickly she got back to me with detailed feedback. She was always there to answer any queries. I achieved my objective of getting back into regular writing and submitting material – with a chance of publication. I very much enjoyed the year; it was so good to get feedback on stories. I would be happy to recommend The Writers College to anyone.
Lesley Sefton
Short Story Writing for Magazines Course

The course was useful for the development of my writing skills. Also very enjoyable. Ginny is a great tutor. Her turnaround for responding to my submissions was excellent – next-day service. Just love the freedom of working online with a tutor.
Kerry Montgomery
Short Story Writing for Magazines Course

The course was challenging. I enjoyed pushing myself on a daily basis to achieve the high standard that Ginny set. My confidence has improved under her encouragement. Her firm, professional teaching manner tempered with her warmth and humour made learning a pleasure. At all times, my expectations were exceeded. This is an excellent way to study in the convenience of my own home with a professional personal tutor.
Glenn McGoldrick
Short Story Writing for Magazines Course

Ginny was a superb tutor to me. She was always quick to respond to my emails, with lots of advice, suggestions and encouragement. I felt able to ask any question I liked, and that no question was a stupid question.
Mosetsana Jane Malatjie
Short Story Writing for Magazines

Ginny was the best tutor; I have learned so much from her and from being part of the Writers College family.
Get These Additional Benefits
Risk-Free 100% Money-Back Guarantee
We are so confident that you will love your course that if you're not 100% satisfied with the quality of our training, simply ask for a refund within 30 days.
Complete the Application Form to Enrol on the Writing Short Stories for Magazines Course
You will receive an approval email and invoice within one working day.
*If the application form doesn't submit, please contact admin and we'll assist you.
Questions? We've Got Answers
'I couldn't wish for a better tutor. I'm just sorry the whole thing is over. I found the advice Ginny gave was helpful, encouraging and motivating. It inspired me to try and do even better on my next module. You're so lucky to have her.'
Pat Coates, Short Story Writing for Magazines Course
We would love to help you choose the best course for you. Tell us what style of writing you want to develop and we'll give you some course options to consider.