Writers College student and TV Star, Salamina Mosese, chats to us about her debut children's book and her love of reading.
Salamina Mosese is famous in South Africa as an actress, model, entrepreneur and television star. Loved for her role in the iconic TV series 7de Laan, but her formidable talents do not end there: she is a mother and, inspired to provide her daughter with uniquely South African books, she is now a published writer too.
Her first children's book, Disaster at Gogo's Spaza, has just been published by NB Publishers, one of South Africa's most prestigious publishing houses. She took some time out between shoots to answer our questions.
Salamina, what inspired you to write a book?
I have always loved writing. I have run a blog for many years. It's called A Page In My Book– because I always knew I would write a book one day. I just didn't think it would be a children's book. That desire was inspired by having a child and fully exploring the world of books that were out there for children to read. It has been a dream I have been putting off for a long time. Life just kept happening, so I kept putting it off. Like me, my firstborn, Tumi, is a voracious reader, so I am always searching for new books for her to read. And because I want her to also read about characters that remind her of herself, we read many African books.
When she was a toddler, we could find many South African picture books that she loved, but as she got older, there were fewer and fewer books for her to read. She then started exploring more international writers. Some of these were not writers I had ever read myself, so I started reading more and more books for her age group, which opened up a new world for me too. I started writing Disaster at Gogo's Spaza during the lockdown while doing a short writing course online. I challenged myself to try and write a book for a child like my daughter that would be entertaining, light-hearted and entirely South African.
What did you do to prepare yourself to write a book?
I took a course with SA Writers College, a six-month course called Write a Children's Book. My tutor, Helen Brain, guided me through the process of creating these characters and ensuring that the story rang true to its setting.
You have a very busy life. How did you fit in writing a book too?
I was writing at the height of the lockdown in 2020, so I was also home-schooling my then ten-year-old and had a three-month-old baby. Trying to find time to write was intense between tending to the kids and running the household. Often the only time I got to write was from midnight until about 3 a.m., or until I couldn't keep my eyes open anymore. Whichever of the two came first.
Where do you write?
I used to write on the kitchen table, sitting on a barstool. I needed something not too comfortable, but still comfortable enough for me to be able to push myself for at least three hours.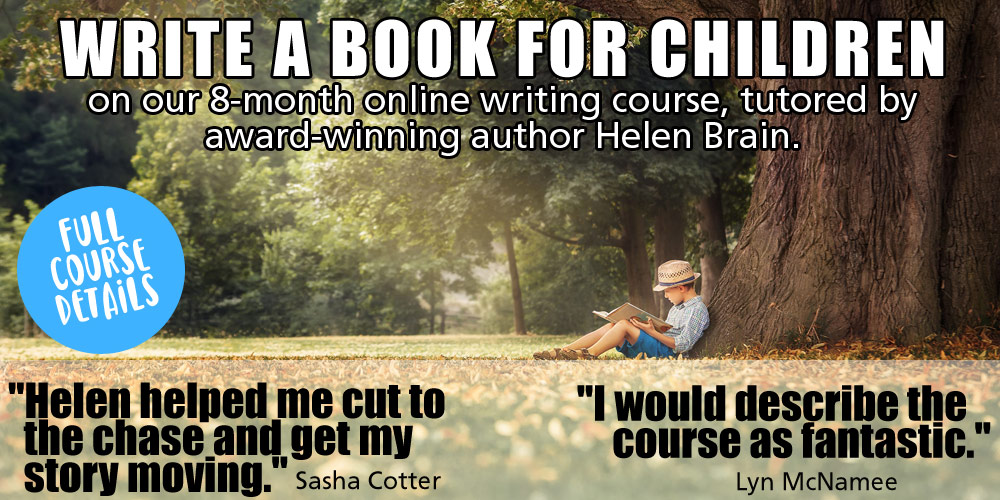 Please tell our readers a bit about your book
Disaster at Gogo's Spaza is a story about family and community and the beauty of children's relationships with each other and the central figures in their lives. This book shows the heart-warming relationship these three cousins have with their wonderful Gogo. It is a light-hearted look into life in Diepkloof Soweto and the surrounding community. It is a children's book for ages six to ten.
How did you go about getting published?
I was advised to send a pitch email to a publisher to look at, and after about two months, I heard back from the publisher and the formal process of talking about the concept started. All in all, it took about six months of back and forth before it was confirmed that the book would be picked up by the publisher.
What are your top five tips for a person hoping to write and get published?
Fall in love with the story you want to tell, commit to a writing schedule, stick to it, plan your writing and craft strong characters with very identifiable traits so that you can colour them in easily.
Salamina, in addition to your blog, you are active on Instagram and Facebook. Do you find social media a useful tool for you as a reader and writer? 
Most of the books that I have bought for myself or my daughters are books that I saw on social media. So I think it is a great tool for writers to use to get their books noticed.
Your book was inspired by your daughter and written for readers of her age. What is your earliest memory of books and reading?
I loved reading as a child. My favourite books as a small child were Roald Dahl books – The Witches and The Twits were my favourites. At age ten, I already had a library card, and I was an avid reader of Sweet Valley Kids, The Hardy Boys and Nancy Drew. I grew up in Olifantsfontein, and the suburb had a library for which I was signed up. I found it to be a magical place. I love the smell of old books and new books.
As an adult, what has been your experience of reading with children?
I found that it reignited my love for all kinds of stories from varied authors and countries around the world. I have always wanted to give my daughter a broad view of the world, and I wish that the world of books will open a whole new world for her and allow her to expand her views and perspectives.
You are a TV star. In a world of screens, is there still a place for reading books?
Reading allows us to be transported from our world to another. Between the pages of a book, we can become immersed in the lives of fictional characters and learn about a culture entirely different from our own. We can also learn new words and phrases, experience a range of emotions, and acquire skills and knowledge.
Because of the learning potential, the effects of reading on child development are vast, and multiple studies have highlighted its benefits. Teachers and parents are in a great position to ensure reading is a key part of children's daily routine.
We agree absolutely. Thank you, Salamina!