You've heard it a thousand times: writing takes practice. But with so much advice out there, and so many skills to learn, what exactly should you be practising? At the Writers College, we believe the craft can be broken down into five levels of skill, each subtler than the last.

From the basics of grammar and punctuation to inspiring your audience, our professional, tutored courses are designed to help you master these five essential writing skills.
1. Write clearly
First things first, you need to nail down the basics. Good grammar, accurate punctuation and logical flow are more than just rules – they're the foundation of coherent writing. The last thing you want is for your reader to give up halfway because they can't follow what you've written. In our Grammar and Business Writing Courses, we help you ensure that your writing is clear, concise and correct.
2. Engage your reader
Covering the fundamentals is a good start, but holding your reader's attention calls for a different set of skills. Our Journalism and Creative Writing Courses cover tools and techniques to draw your audience in and keep them reading: plot-building, character design, dialogue, imagery, literary devices – the works! You'll learn to master pacing, dial up the tension and choose the right words for your purpose.
3. Provoke thought
The internet is awash with throwaway fluff pieces and light-hearted entertainment. To move beyond the mundane, you must appeal to your reader's intelligence and curiosity. Our courses teach you how to enrich your writing with credible research, original insights and personal experiences. Journalists, content creators and non-fiction authors particularly benefit from these skills. But they're just as valuable for writing convincing fiction.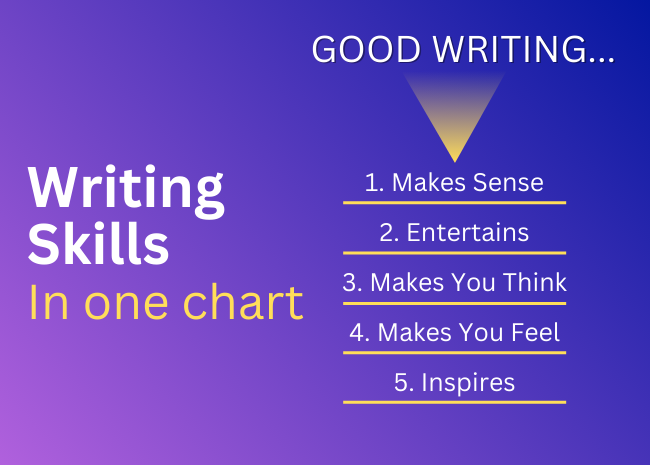 4. Make your reader feel
Stirring up emotions is a nuanced skill. How do you make your reader care about your characters and themes? Why should they read till the very end? Our Non-Fiction, Creative Writing and Advanced Creative Writing Courses give you the structured practice and feedback you need to get a feel for what resonates with readers and what doesn't.
5. Inspire
Toni Morrison, Albert Camus, Haruki Murakami – the most well-loved writers do more than inform or entertain; they inspire. Perhaps their works unveil universal truths, defy convention or move readers with their honesty, courage and vulnerability.
It's difficult to pinpoint, let alone teach, the art of inspiring. Instead, it's the alchemy of all your skills, insights and passions. To write something memorable, to reshape your reader's perspective on life, there's no silver bullet. It's up to you to find your writer's voice. And there's only one way to do that … Keep writing!
As you contemplate your own writing, keep these five essential skills in mind. Where are you now? How can you move up to the next level? To be a writer is to be constantly learning and improving. As Hemingway put it, 'We are all apprentices in a craft where no one ever becomes a master.'